"Back from my trip this week and people at each of the three venues I competed at could not have been friendlier or more helpful. As expected, I lost most games to better and more experienced players. Still, I had fun and gained valuable experience competing against players with many different styles, serves and racket types."
Paul Devitt is on the way to improving his game over the last couple of years enjoying regular practices at home and at the Yellowknife Table Tennis Club.  Last year he also trained for two weeks in Hungary and is continuing to take lessons from expert coaches when traveling to southern Canada. This time he travelled to Alberta and Manitoba to participate in some of their local tournaments.
"Also, nice to hear from several Winnipeg players that my game has noticeably improved since I participated in the February Golden Boy" says Paul.
In Edmonton Paul played with team mate Lewis Cheung in the Team A U1500 category as well as the Doubles U2500 event. To his surprise and everyone else's (including Lewis) they finished second in both events.
"Also no surprise, that I lost to the eventual winner Brian Ho in the first round of the Open Singles event (Brian is the best player in Alberta and finished second at a recent 2017 Butterfly Canada Cup Final).  However, I had fun as Brian was a great sport and at my request during one game told me in advance the spin he would use for each serve."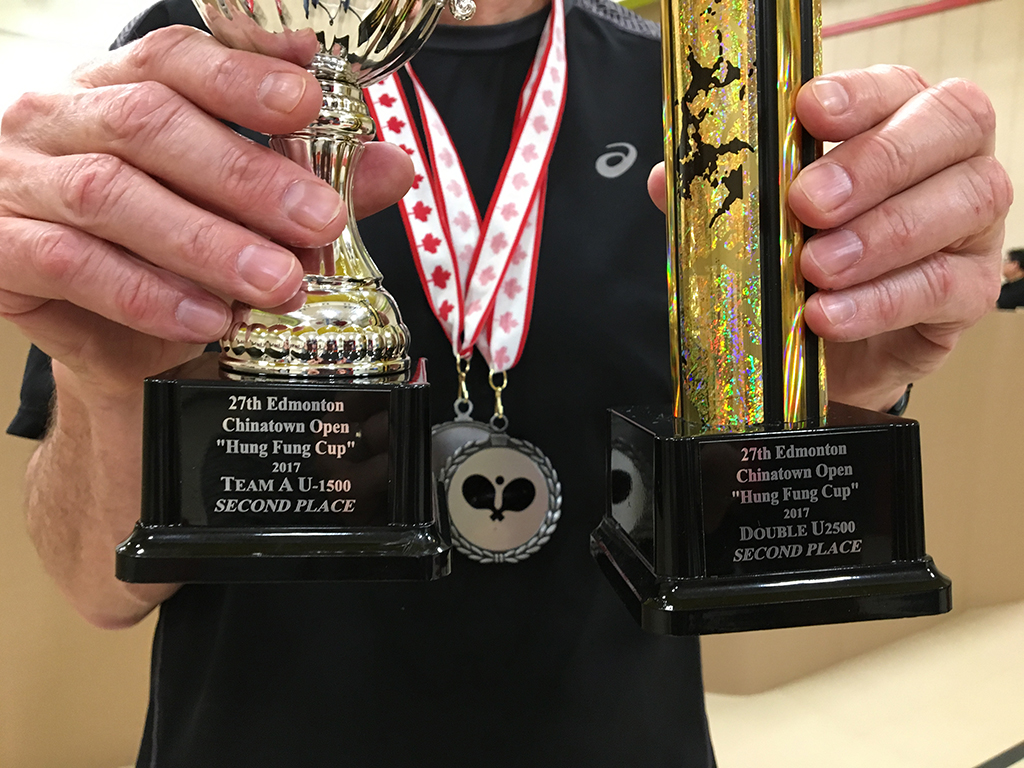 It is so great seeing Athletes from the NWT participating in tournaments outside the NWT. It is not so easy to gain experience in a small Territory like ours, so competing where ever possible is the best way to learn.
Congratulations Paul!