Arctic Winter Games Silver Medalist Tamara Jovic stopped by 101.1 The Moose FM, to give 'The Wheel' a few pointers.
Have a look at the fun video inside Moose FM's board room.
Tamara Jovic was very excited about this, "That was fun! My first ever time in a radio station and I was even able to choose a song afterwards. Plus, it will be a great weekend of Table Tennis ahead of me!"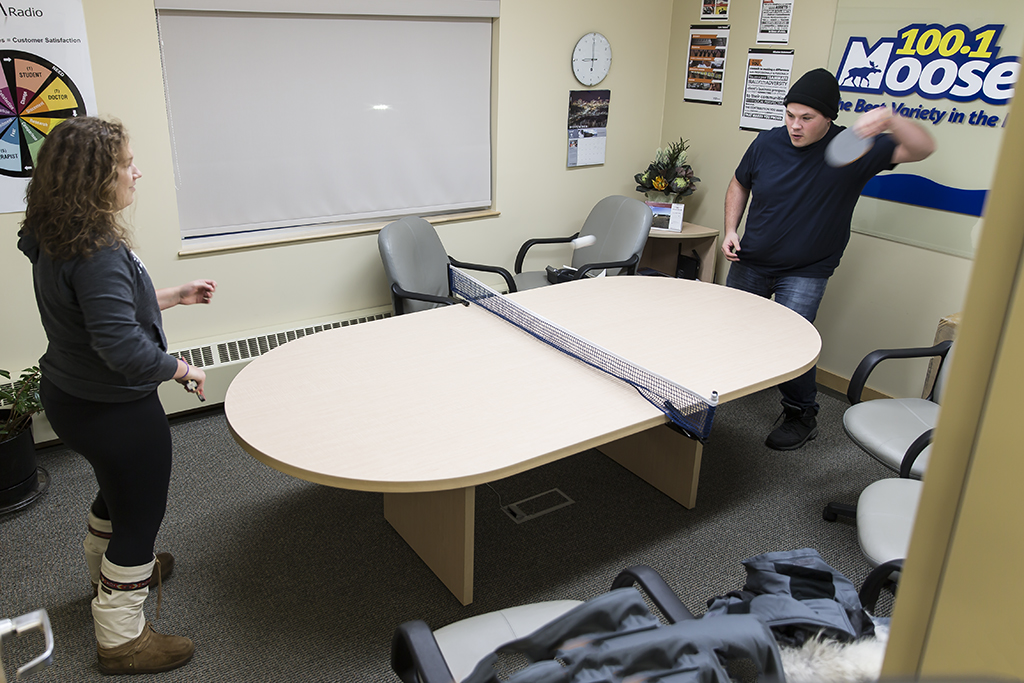 Tamara playing with Jesse on the Board Meeting table. FUN TIMES!!!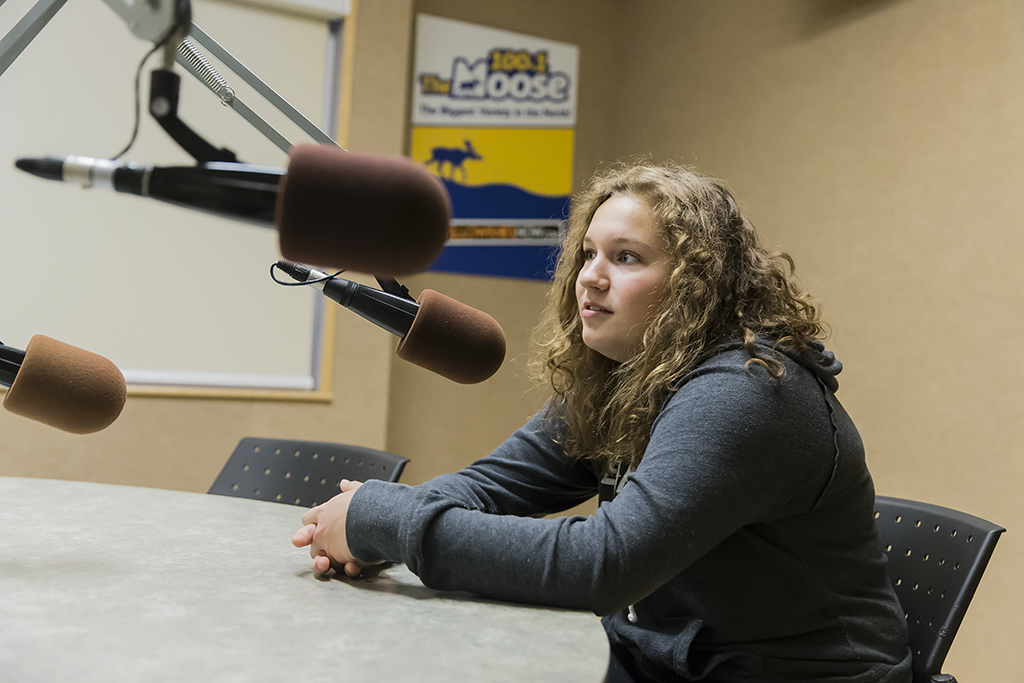 Tamara inside the studio, getting ready for her interview.