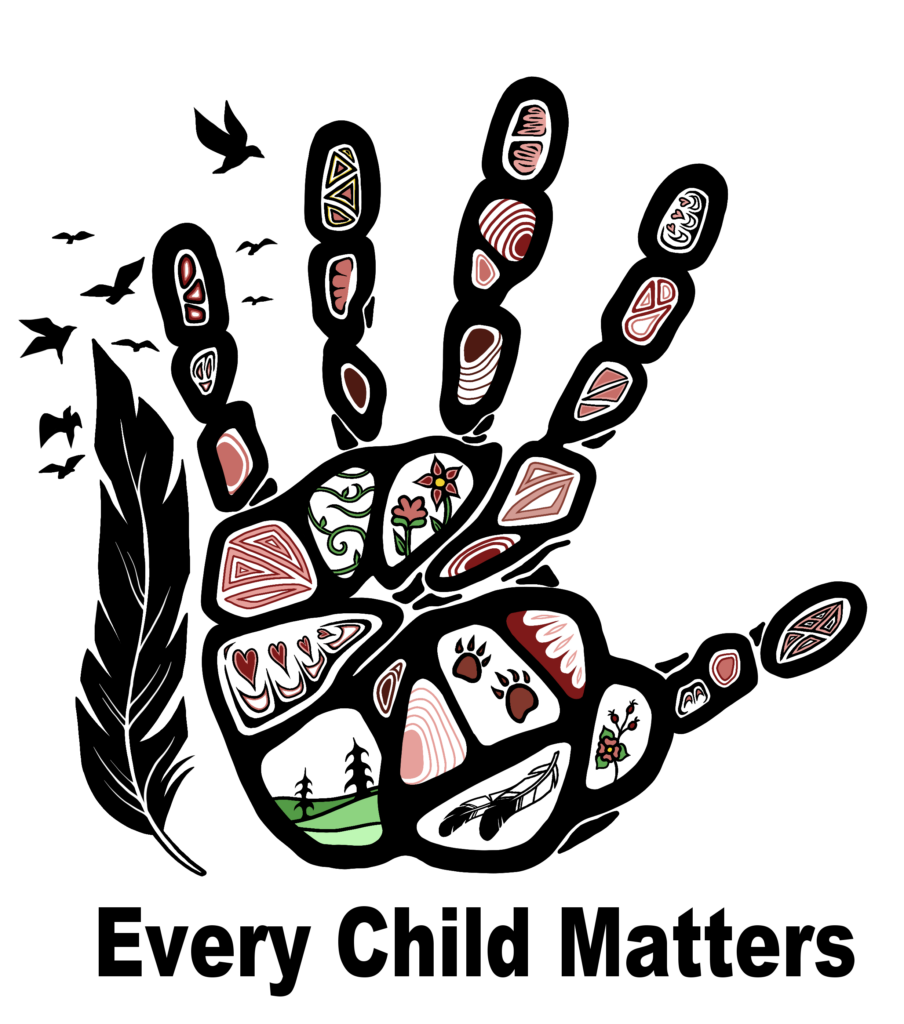 National Day for Truth and Reconciliation gives us the opportunity to recognize and commemorate the intergenerational harm that residential schools have caused to indigenous families and communities. It aims to honour those who have been affected by this injustice, celebrate resilience and affirm a commitment that every child matters.

"This illustration for Truth and Reconciliation Day is about remembering those who didn't make it home during residential schools. The hand print design is about how each child has history, sacred culture and is unique. The eagle feather is honouring them and the birds are bringing them to peace." – Elaine Landry

On September 30th we will wear orange to remember, to reflect and to celebrate resilience. We hope that you all join us.