The logo was designed in November 2016, symbolically it reflects and joins our Sport and our Environment; Table Tennis North.
The conception of the lines represent two aspects, an abstract version of the Northern Lights and the idea of the movement of the game, the ball, the paddle, the people and the spirit.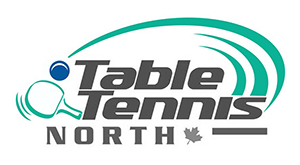 The blue colours reflect the lakes, the Mackenzie River and the Arctic Ocean.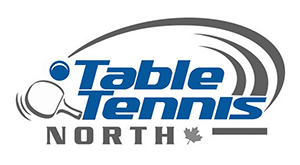 The green is also for the beauty of the land of the Northwest Territories, as well as, the flowing Northern Lights dancing through the skies.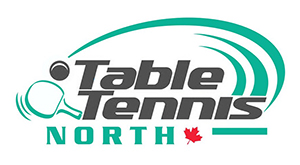 The Maple leaf reflects Canada, Table Tennis North in the Northern frontier of Canada, the True North Strong and Free.