Confident and competent board members build successful nonprofits. This board development series focuses on giving aspiring, new, and experienced individuals the knowledge, skills, and abilities to succeed.
Register and reserve your spot in one (or all!) of the upcoming sessions!
September 27 – Conflict Competence
The daily conflict situations that we all experience present opportunities to grow our conflict competency muscles so that we can confidently engage in those difficult conversations. Join us to learn about the dynamics of conflict and resolution strategies to achieve a win-win result!
October 25 – Financial Literacy
Dollars, statements, reporting, oh my! Organizational finances should not be frustrating or intimidating. Let us help you begin to understand the financial information of the organizations you serve.
November 29 – Board Basics
You are on a board! Now what? Join us as we help you understand what a board of directors is, what they do/why they exist, types of boards, board of director titles, and the role of officers. We will use the NWT SPAR sector as examples to introduce different terminology: bylaws, board roles & responsibilities, and governance.
January 31 – Being a Board Chair
We have all been in busy meetings, where it is hard to get to a place where a clear decision can be made and board frustration rises. The board chair plays a pivotal role in running effective meetings to avoid losing volunteers and getting on with the business. Join us for a moderated panel discussion with three seasoned chairs who will share their experience on tips and tricks for keeping everyone engaged, getting through meetings on time, and ensuring an effective team decision-making process.
February 28 – Risk Management
Risk is everywhere! Join us as we explore what risk is, different types of risk (financial, programming, reputational, governance, and human resources), and risk management strategies for your organization.
March 28 – Effective Strategies
Today's successful strategies are the ones that are deliberate, competitive, and able to adapt to the changing environment. Strategic adaptation must become an ongoing, iterative process of hypothesis, experimentation, learning, and action. Join us to discuss the key elements of an effective strategy and the pitfalls to avoid ensuring your organization thrives!
April 25 – Financial Statements
Behind every set of numbers is a story waiting to be discovered. Let's dive in to learn what tale your organization's financial statements have to tell!
In collaboration with
Lead Dog Consulting
Lead Dog Consulting (LDC) was founded in 2017 to support not-for-profit organizations, volunteers, and staff avoid the pitfalls of volunteer burnout, financial trouble, and a dysfunctional organization. The Lead Dog Consulting team has broad experience in human resource management, governance, stakeholder engagement, risk management, employment law, financial management, and policy development.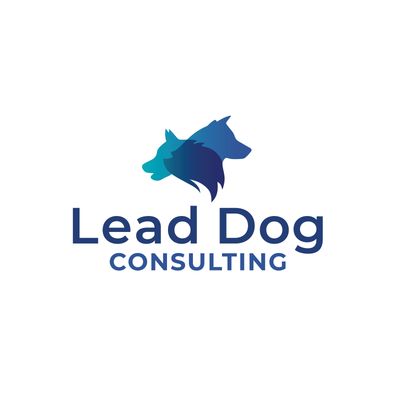 Supported by