JBT Elementary School was a great host for this Arctic Winter Games test event. The staff and teachers were excited to host Table Tennis North and Aerobic Table Tennis during the week and in preparation for the event, we had a lot of helping hands.
Fort Smith, Fort Resolution, Fort Providence and Hay River participated in the games with a total of 18 Athletes over 2 days.
During the week Table Tennis North and MACA hosted an Officials and Coaching Clinic were a total of 19 participants got their first introduction to Community Table Tennis Coaching and Introduction to Officiating. Norman Tang, Board of Directors of Table Tennis Canada, came to host the Officials Clinic and was the Referee for the tournament.
Here are the results:
Junior singles: 1. Chris Canadian (Fort Providence) 2. Neilson Vandell (Fort Providence) 3. Dylan Hope (Fort Providence)
Senior Open: 1. Gordon (Fort Smith) 2. Magnus (Fort Smith) 3. Chris Canadian (Fort Providence)
Senior Women's Open: 1. Beth Hudson (Fort Providence) 2. Shannon Bonnetrouge (Fort Providence) 3. Marina (Fort Providence)
Here are some great images from the tournament, check it out:
"I would like to participate in the tournament. Winning or loosing, it does not matter. As long as I have fun" said 9 year old Sheena who just started playing Table Tennis a few month ago. She was also the umpire for the finals of the Junior event.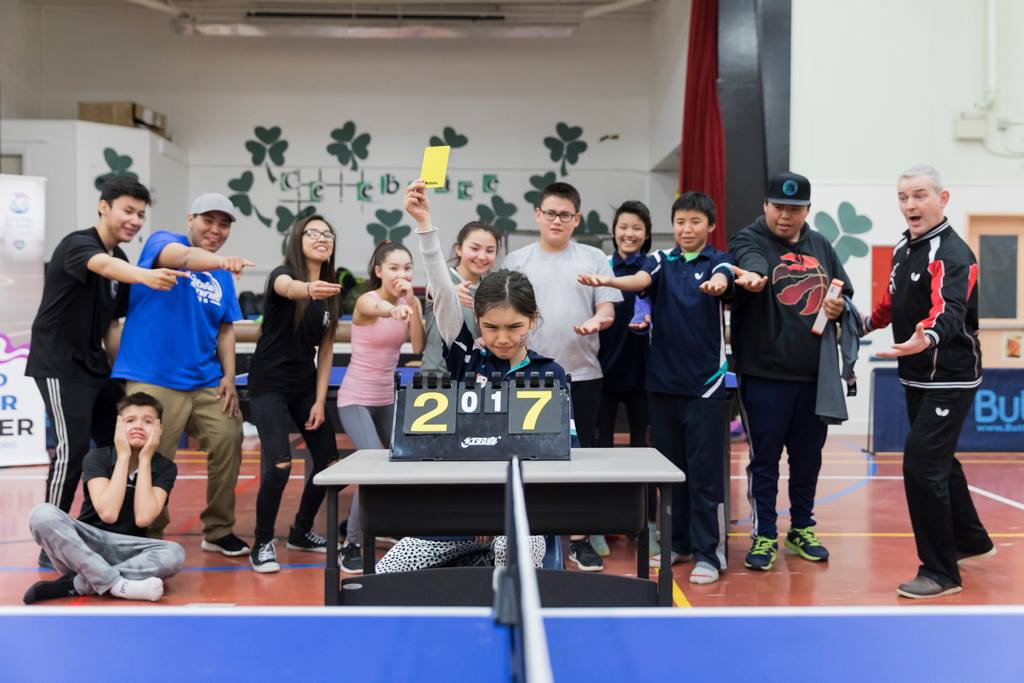 JBT Elementary will be the host of the 2018 South Slave Arctic Winter Games for Table Tennis and we are excited about it. "It will definitely be one of the best events of the Games" says Executive Director Thor Gohl. And we believe him!
Congratulations to the winners of the Open and Women's category of the 2017 Aurora Ford Sales South Slave Open as well as all the participants.